Ok for once let's talk about an open call that is really close to home <3
We are glad to share that the Open Call for the second round of Trust in Play is officially open!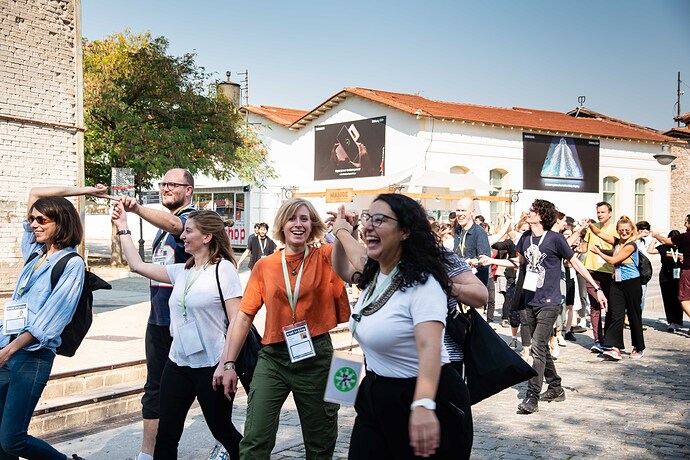 I remember @soly always asking me: "when are you going to have another round of trainee, when another International Training Week? A lot of people are asking how is that we doing this amazing project and they want to apply too!"
It took us few years and a pandemic, but eventually, this summer we will be able to host another Trust in Play International Training week. So if you're interested, or you know someone that could be interested, keep reading!
First, where?
Greece again, the land of mythology is going to be our home for the second time, we will be hosting in the city of Elefsina, the modern name of the ancient Elelfsis, a small town right outside Athens. Elefsina is the European Capital of Culture 2023 and we are part of their cultural program, in fact is thanks to them that we are able to run this Open Call.
Here is the link to their website and our Open Call.
This is were a lot of the official news about the school will be posted, as we will do our best to post in here as well.
The second question you have is probably, when?
The Open Call is organized in three Cycles, the first one is completely online (two webinars on April 28th and May 4th) so you can attend from where you are, the second is just a quick one day event in Elefsina, open to the selected mentee from Greece, while the third one is the proper International Training Week and will take place from July 14th till July 22nd 2023.
I cannot share a lot yet, since the last details are being hammered out in these weeks, but these are the key information.
Now is time to ask the last question: who?
You! Yes, this cycle is open to applicants that have already attended Trust in Play once in any capacity (any branch and also if you attended autonomously), and the reason is the what.
In fact this time we will have a theme for the Open Call, and consequently the games that we will create together, and this is Nocturnal Mysteries, we will share more about the theme on the webinar of May 4th, so if you're interested open your calendar.
If you have any questions please reply to this thread, otherwise have a look at the call and start your application, the first step is as usual to introduce yourself here
Thanks for reading and see you in Greece!