So after 6 months of game planning and developing with all you other lovely nomadic TiP people, I've got a finished(ish!) game to share. This is just a little overview post of the process for the release…
When I first started the process of making this game I had a rough idea of some characteristics I would like it to have, but no concrete goal. I knew that I wanted to make a non-competitive game, I knew that I wanted it to be low-tech and I knew that I wanted the game to interact with the city it was played in, rather than just treat it as a backdrop. Starting out with a set endpoint (a game with these restrictions) rather than having a theme or idea that develops organically into a game is completely the opposite way round than how I normally work and it felt pretty challenging to begin with.
I narrowed down the theme after seeing an art installation that linked urban infrastructure, like motorway underpasses, with prehistoric structures and the occult. I decided it would be interesting to create a game that had a quasi-animist approach to the objects we find in urban space. At the same time, I wanted this game to be able to be used as a kind of drift/derive technique for discovering a city at a different speed, perspective and route than normal. For me all these ideas came together in the totally silly and meaningless realisation that the antiquated word 'quoit' refers to two totally different things: a hoop for playing a throwing game with, and the balanced part of a stone age spiritual structure.
I decided to make 'Quoits' as a mash-up of existing things in the world: the games hoopla (very similar to the traditional game of quoits) and human pyramid, urban street furniture and neolithic stone structures. When writing the rules, I wanted to keep this weirdness and encourage confusion between the different meanings of the word quoit, blurring the boundaries between the two different objects, but also between the players and the objects. The challenge was to make the game playable and the rules readable despite these confusions. I ended up signifying the difference between the two meanings of quoit using two typographic symbols as pictograms, one symbolising the quoit as hoop, the other the quoit as player/balanced object.
As this game requires a group of people in close physical contact and use of outdoor public space it wasn't possible for me to test it myself in the way that I imagined because of COVID lockdown, but I did manage a couple of indoor playtests using a slightly modified version of the rules (thanks Matteo for the test over Zoom!). The two outdoor playtests Soly organised were super helpful for understanding how people who haven't been part of this process from the beginning approach the game, and I made some tweaks to the rules as a result
It's funny but I never thought about people feeling too self-conscious to play, so it was really useful to hear that feedback. Now that I think about it, pretty much every game I've invented has resulted in doing something noticably weird in public space!
I've got to the point now where I think the game works and it's probably as ready as it will ever be. It feels a bit surreal to have done this whole process without seeing myself how the game works in its full form, but then there are many things about life that are strange during a pandemic, and from that perspective this is very minor.
Hope you're all well

I'm looking forward to seeing your finished games soon! Thanks everyone for the ideas, feedback and advice

I'm going to miss our weekly video chats!
xxx
L
A few playtest pics…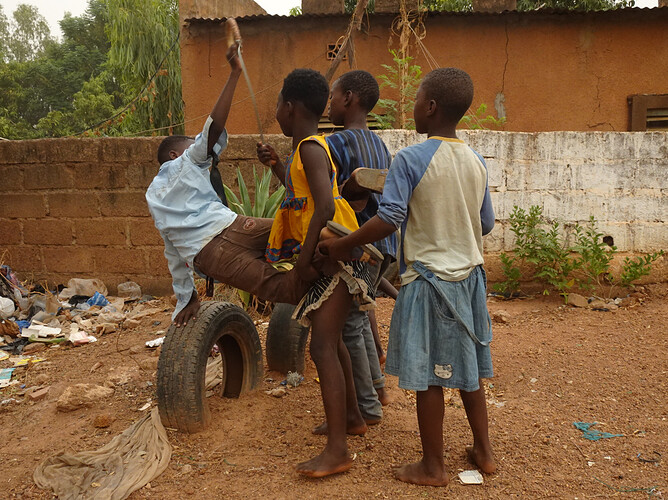 Thanks Soly, Brice, Florence, Nadege, Hilarie, Déborah and Asten!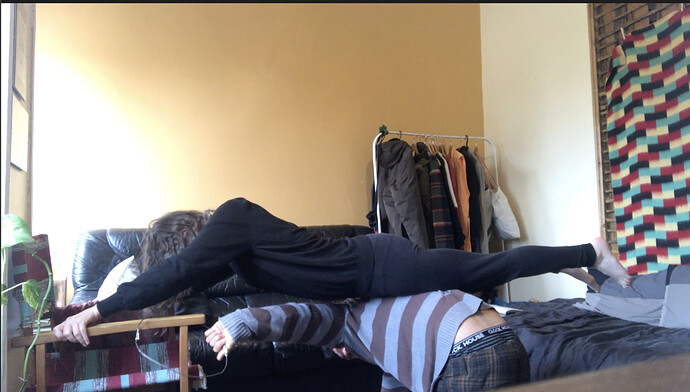 Trailer and game here: http://elizabethvhudson.com/quoits.html