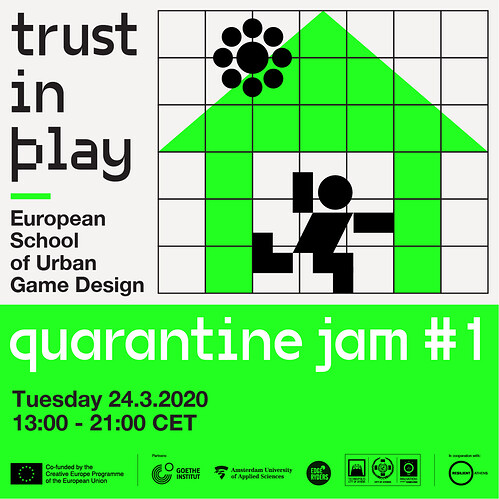 Let's get together online and experiment collaboratively with positive ways to interact while in self-isolation and quarantine!
Join us from your home (including anyone who is there…) as we create teams and design: games, music, art, stories, interactive cooking experiences or anything playful we can come up with and try out. Participation is open for anyone to join.
When: Tuesday, March 24, 13:00-21:00 CET
We will kick off the Jam with a zoom meeting at 13:00 CET for everyone to go over the process and form teams. There will be playtesting throughout the jam.
Here's the link to the zoom meeting: https://zoom.us/j/647248994
Schedule and further tools will be posted here!
How to prepare:
Note: This is just a first try at this format - we're planning on runnning more of these, also in different time zones/durations.