Hello All! My name is Tomo Kihara, originally from Tokyo and based now in Amsterdam


Fascinated to see all fellow urban game lovers.
I am passionate about making playful interventions that gives a new perspective on complex societal issues.
The pic I posted below is me doing Street Debating which is a way to earn money on the streets while creating discussion. It also serves as an alternative to begging for homeless people.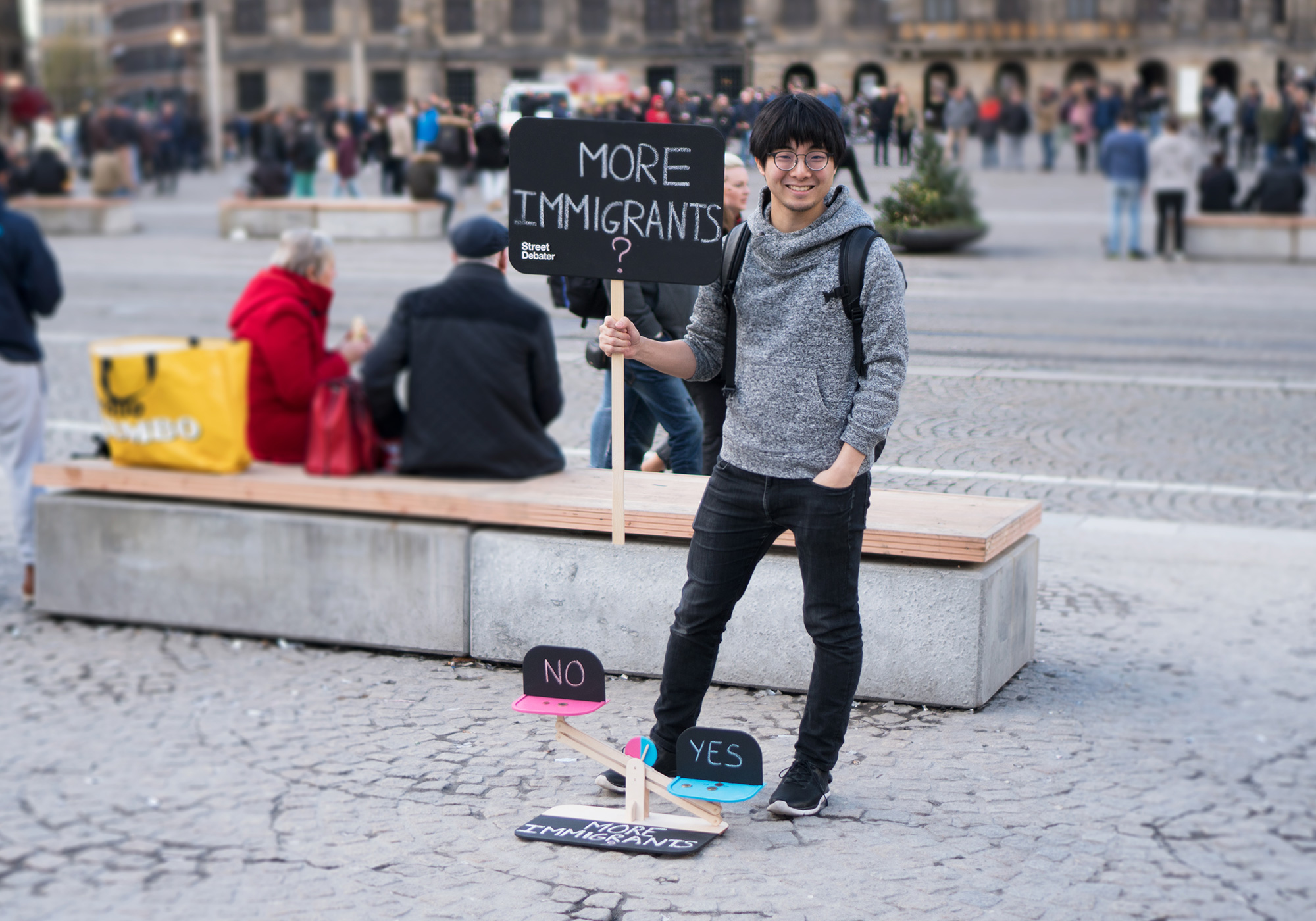 Since my works spans across multiple areas, I wear many hats as an interaction designer writing code, artist doing exhibitions and a researcher writing papers.
In a nut shell, I like to make playful things that changes things!
I now work as a freelance creative technologist for a public research institution called Waag and working on playful project in AI. There I made an urban escape room where you have to escape from AI-surveillance technology.
If you are ever nearby Amsterdam please come and play it!
Really excited to meet all of you here.
————
You can check out what I do from here : www.tomokihara.com